Highlights
Welcome Breakfast
Election Year Insights & Social Media Crisis Response
James Fuller, Public Strategies
Wednesday, February 24, 8:30 - 11:00 a.m.

2016 is an important election year and with the ever changing political climate, who knows what to expect? Public Strategies CEO James Fuller will join us to provide election year insights on both the Presidential race and key congressional contests.

Additionally, James will share his public relations and crisis communications expertise by examining social media responses to unexpected crisis situations and the role platforms such as Facebook and Twitter play in shaping public opinion and driving crisis management.

James is a former chief of staff at the Consumer Product Safety Commission & Transportation Security Administration. He served as the NM Executive Director for the Bush-Cheney 2000 campaign and as Campaign Manager for Senator Domenici's successful 2002 re-election effort.



General Industry Program
Understanding Generational Differences & Their Potential Impact on Your Firm's Future


Tim Moore, Generational Insights
Wednesday, February 24, 1:00 - 3:00 p.m.
Employers and managers need to understand the attitudes and expectations of each of the four generations so they can best work with each other. Moreover, these same generational differences also impact how a company markets & promotes its products. Enjoy an informative and entertaining journey exploring each generation, their unique values and useful communication strategies for sales and service across the generations.
Timothy Moore is an accomplished author and speaker with over three decades of experience in marketing, sales, and training. He is the owner and principal of the sales consultancy DEAG Sales Training and is Editor of the on-line daily business magazine Carolina Business Connection. He has experience in sales and training spanning over thirty years with numerous Fortune 500 companies, including PepsiCo, Gillette, Dow Chemical, and L'Oreal USA and as an independent business owner.


NGAP Team Building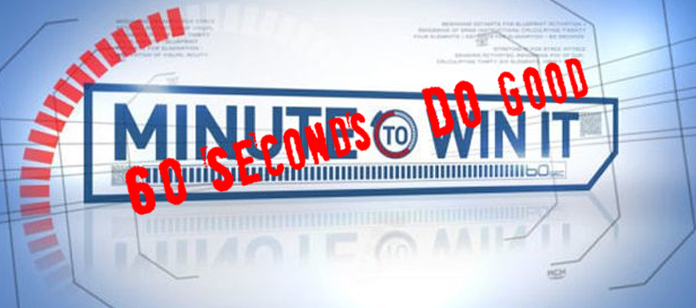 Minute It, to Win It
Tuesday, February 23, 1:00 - 4:00 p.m.
(advanced purchase ticket required)
Members of the Next Generation APA (NGAP) will have a unique opportunity to hone their team building & communications skills by completing the Minute It, To Win It challenge. This interactive exercise will assist participants in refining their critical interpersonal skills including time management, persuasion, calculated risk-taking, collaboration and leadership.


Regulatory Updates
Electronic Logging Devices (ELD), CPSC Fireworks Rule Staff Recommendations and More

There are a number of pending regulatory initiatives expected at anytime, including ones at CPSC, PHMSA, and FMCSA. Among these is the long anticipated Final Rule on Electronic Logging Devices (ELDs); electronic devices that are capable of automatically recording a driver's hours of service. The devices are used to verify that commercial motor vehicle (CMV) drivers are in compliance with hours-of-service rules and are used in place of paper records of duty status (logs). The FMCSA will soon issue final regulations mandating the use of ELDs and set forth their technical specifications. During this session we'll explore the ins and outs of ELD requirements and provide guidance to make sure your company is ready to comply with this new mandate. Additional Transportation related issues will also be covered as well as other agency proposals with implications for the fireworks industry.